The construction of the Vydrica project is progressing, and Phase I is on course for completion in 2024 as planned. A virtual tour of the new streets of the district is now available thanks to a video presenting how the district will look after completion. It shows the national Water Tower heritage site following its restoration, the technical design of a proposed lift to link Vydrica with Bratislava Castle in the future, and the look of the Underpass of Remembrance connecting Vydrica with the Old Town.

"Vydrica is our flagship project, which combines the best of all worlds in terms of location, architecture and the use of modern technology including high quality materials. It is amazing to see the progress made so far in Vydrica, knowing that we will soon be able to walk its streets. The new video shows how Vydrica will naturally connect with the historic city centre following its completion," said Zoltán Müller, Chairman of the VYDRICA DEVELOPMENT Board of Directors.

The 3D animation presents a vision of what the new Vydrica will look like when complete. In addition to residential and office buildings, it also depicts the future design of public spaces and the streets as they will look, with their intimate character evoking the atmosphere of the Old Town. Reminders of the Vydrica district's history will include two restored ice pits from the 15th century, which will be open to the public. The Water Tower, a national heritage site, will be the historical centrepiece of the new district and will serve as a cultural and social hub.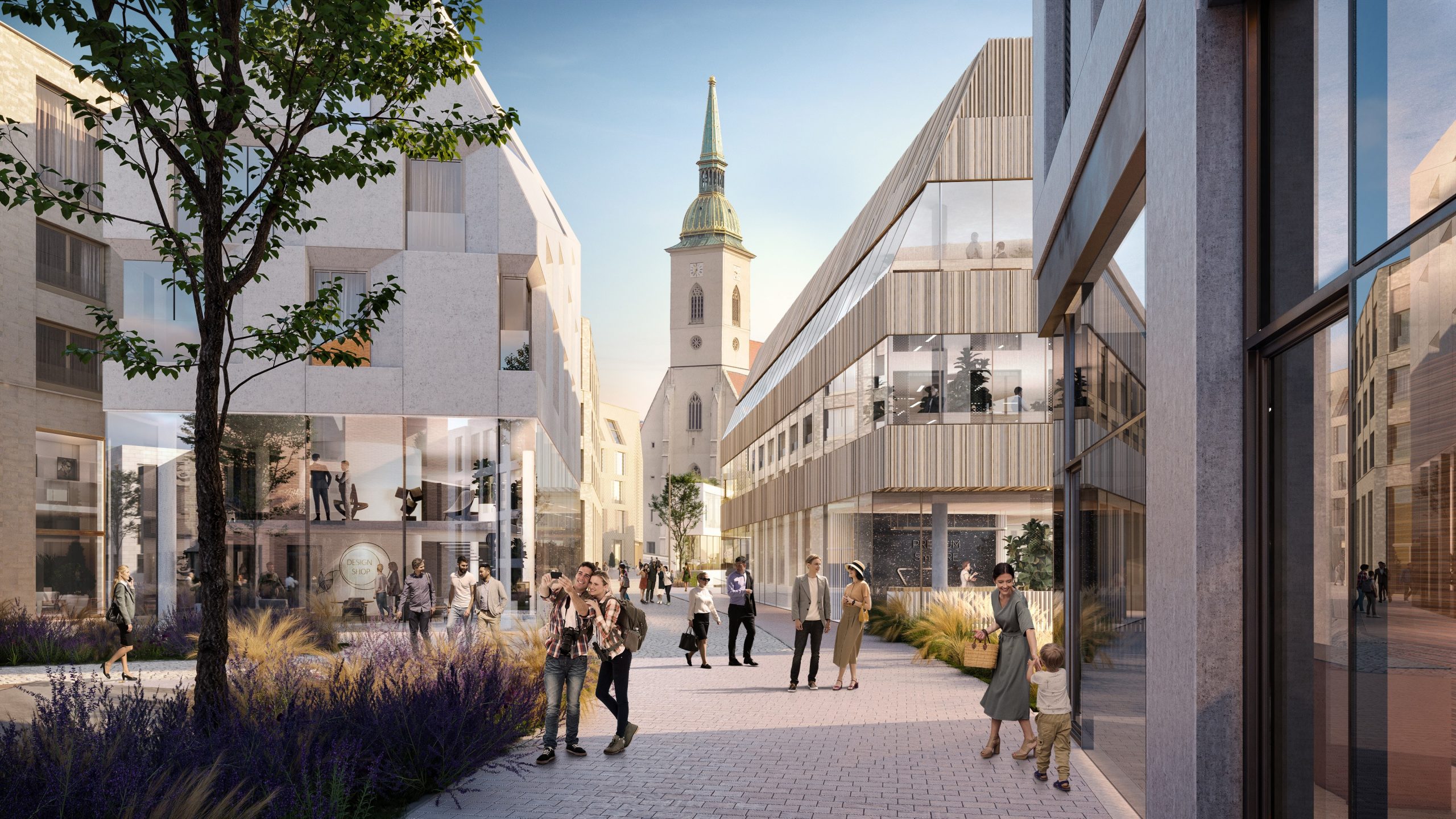 The virtual tour around Vydrica starts at the Hviezdoslav Square and proceeds through the Underpass of Remembrance, the visual design of which is still under development. The final look and design of the Underpass of Remembrance, which will also be a symbolic reminder of the historical context of this locality, will be developed in cooperation with the city council and other partners from the cultural community. The video animation also shows the proposed technical design of the lift to connect Vydrica with the castle hill. This attractive transport option between the two highly visited parts of the city is certain to be a hit with Bratislava locals and tourists alike.